Push Nation Festival 2016
Unique Access and Andrew Bell will be making a main-stage presentation at the upcoming Push Nation Festival on the epidural stimulation procedure package.
The two-day festival, which takes place at the Tampa Convention Centre in Florida, is an event designed to celebrate the people, products and technology that are improving the future landscape of the paralysis community.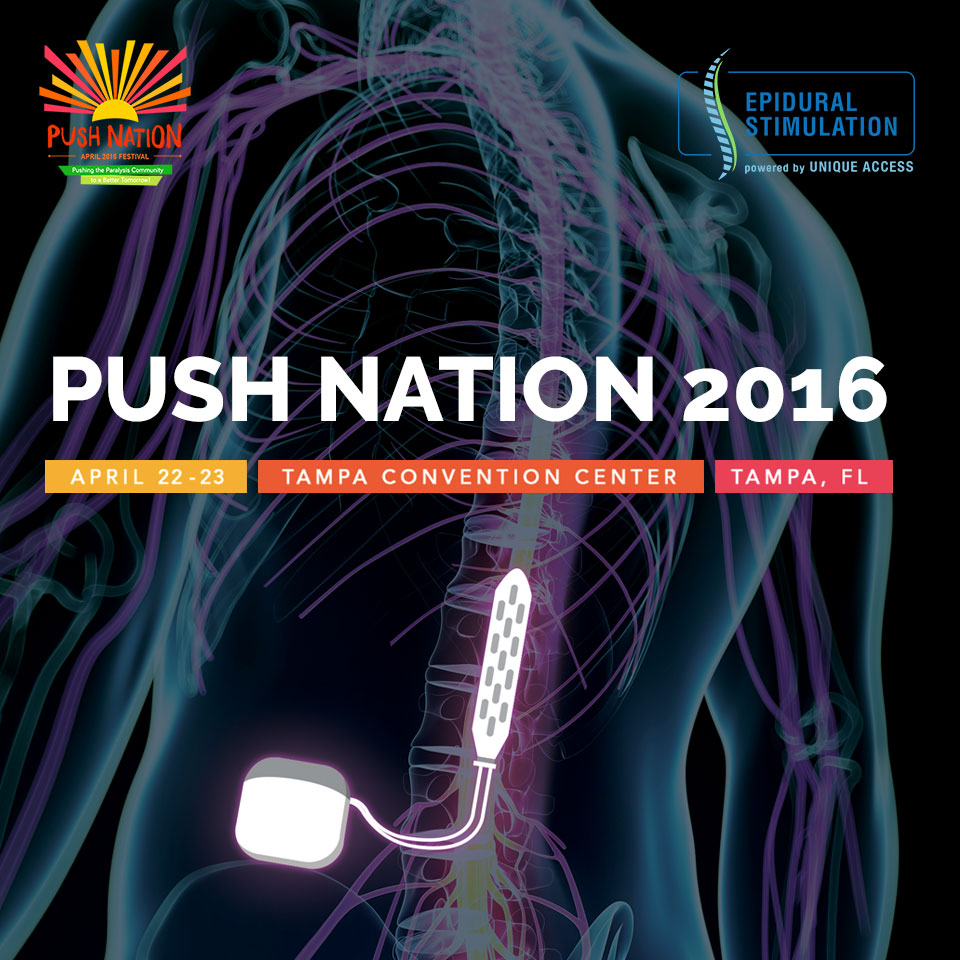 Many of you will be familiar with Andrew's fantastic progress, as his story has been featured on our website, social media channels and in various newspapers and other media outlets.
His appearance at the Push Nation Festival will allow even more people to learn about this breakthrough treatment and hear Andrew talk about his own personal experience following on from the procedure and his 'Mission to Walk'.
He is due to be on stage at the event at around 5pm (Eastern Time) and will be demonstrating his standing and leg control gains to date, as well as taking part in a question and answer session.
The Push Nation Festival is a free event and takes place on 22nd – 23rd April.
For more information about this event please visit the Push National Festival website.
Tickets are available here.